Legal Requirements for Marriage in Grenada
There is no other spot on earth that provides such a lovely setting for your wedding than lush, tropical Grenada, one of the world's true paradise islands. Its pristine white sands, gently swaying palms, and fragrant, emerald green mountains enhance the romance and the beauty of that most special of days and of the unforgettable honeymoon that follows. The island's vast array of activities and attractions, and the welcoming grace of its people, ensure that your first moments of married life will be remembered as an unbroken series of exciting and romantic pleasures.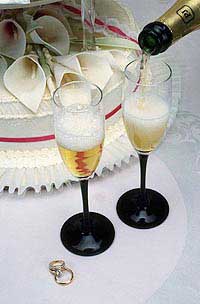 Grenada's wide selection of hotels and inns ranges from the most exciting and glamorous to the most tranquil and intimate. Many of the island's very best establishments offer wedding and honeymoon packages that are custom-fitted to your every wish and desire. There is no need to worry about the hassles of intricate arrangements, as most wedding and honeymoon packages are designed specifically to make your experience relaxing and carefree as it should be.
Wedding Packages
Many hotels will make all of the necessary legal arrangements for you once you have arrived, and most wedding packages include all legal fees in their rate. Typical packages also include the following:
Transport to and from the Registrar's Office, where you submit your application for a licence to marry.
Decoration of your chosen location for the ceremony.
The bridal bouquet and the groom's buttonhole.
If required, witnesses to the ceremony, a best man, and a maid of honour.
The services of a professional photographer, including the provision of negatives and prints.
Your wedding cake.
A celebratory bottle of champagne.
Hors d'oeuvres for six.